Why do you need to choose a dual-station heat transfer machine
U-shaped heating tubes are densely arranged for heats up stably
The U-shaped heating tubes are densely arranged, and the iron and aluminum are directly formed into one body so that the heating plate heats up stably, ensuring no deviation in transfer results.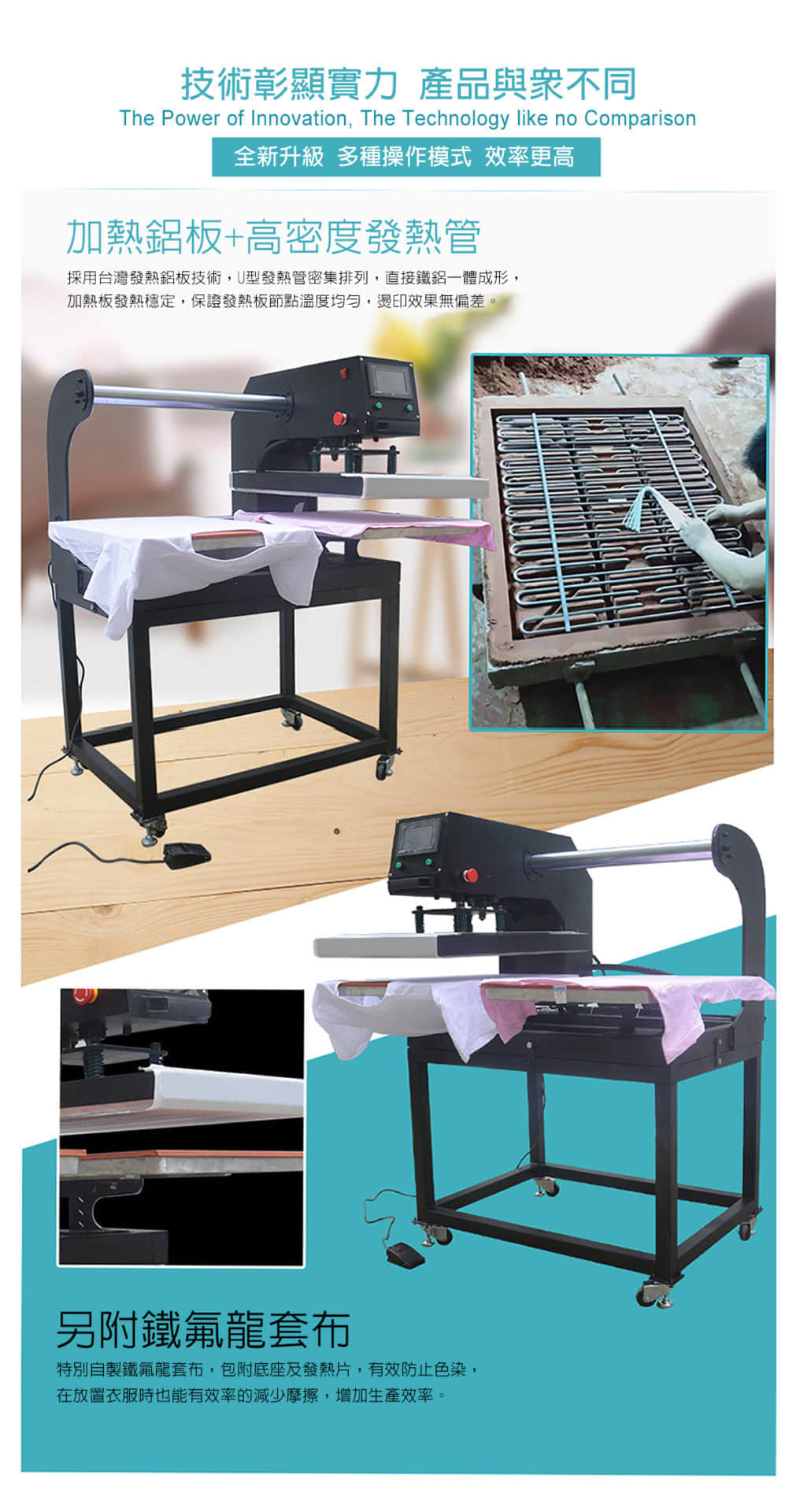 Built-in voltage stabilizer 24V DC
It can convert the power supply 220V/380V AC voltage into 24V DC power for multiple protections.
When the machine is running, it will not generate static electricity to prevent unidentified fire under short-circuit conditions.
The machine voltage is more stable, and the circuit is safer.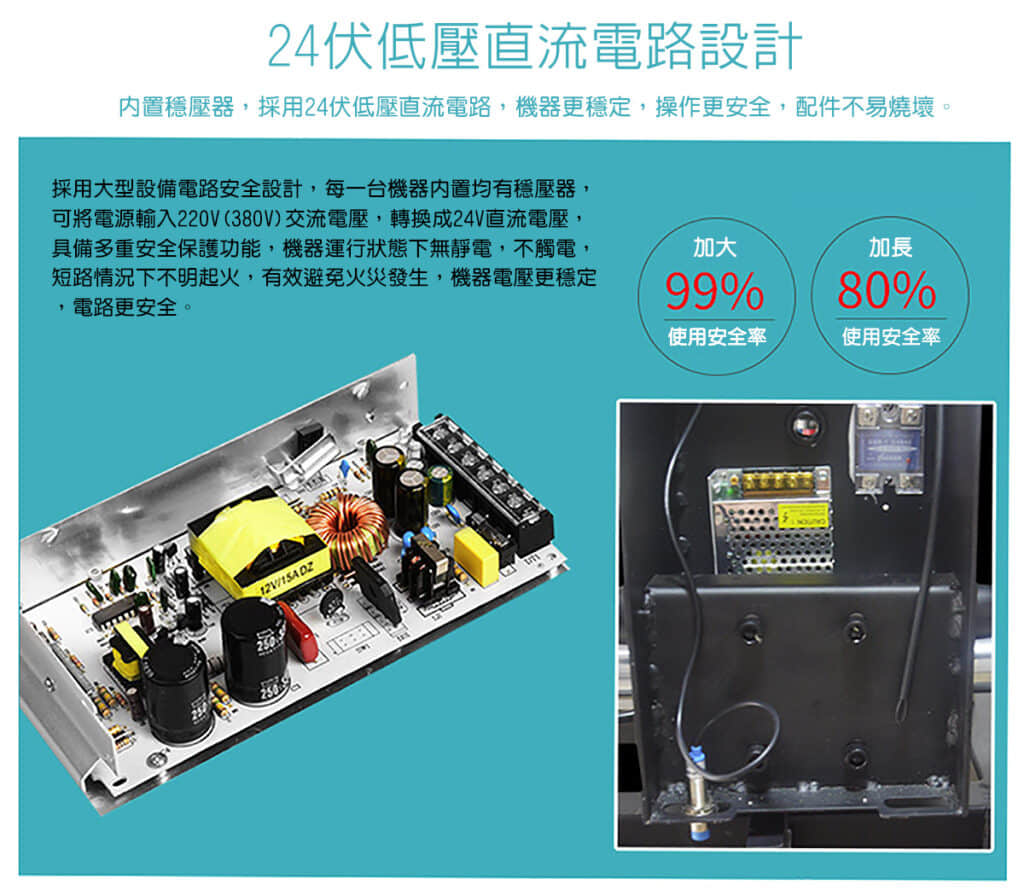 PLC touch programmable control technology
The system is powerful, and the language version can be switched at any time.
You can select multiple operation modes: manual, semi-automatic (jogging/pedal), and sliding to reducie labor and improve work efficiency.
Self-checking during operation, automatic warning of program abnormality
All-round system operation monitoring, there will be a warning light when a part is abnormal or malfunctions.
You can easily check for faults and repair.
The machine has built-in multiple sets of temperature sensing wires, which can be switched through the touch screen to avoid the risk of burnout of the temperature sensing wires.
Dual slide bars and dual shafts make the operation more stable
The use of stainless steel silent ball linear bearings, with flanges at both ends, makes the balls difficult to fall off or break when sliding.
The machine can withstand greater pressure during pressing, and it can slide without noise.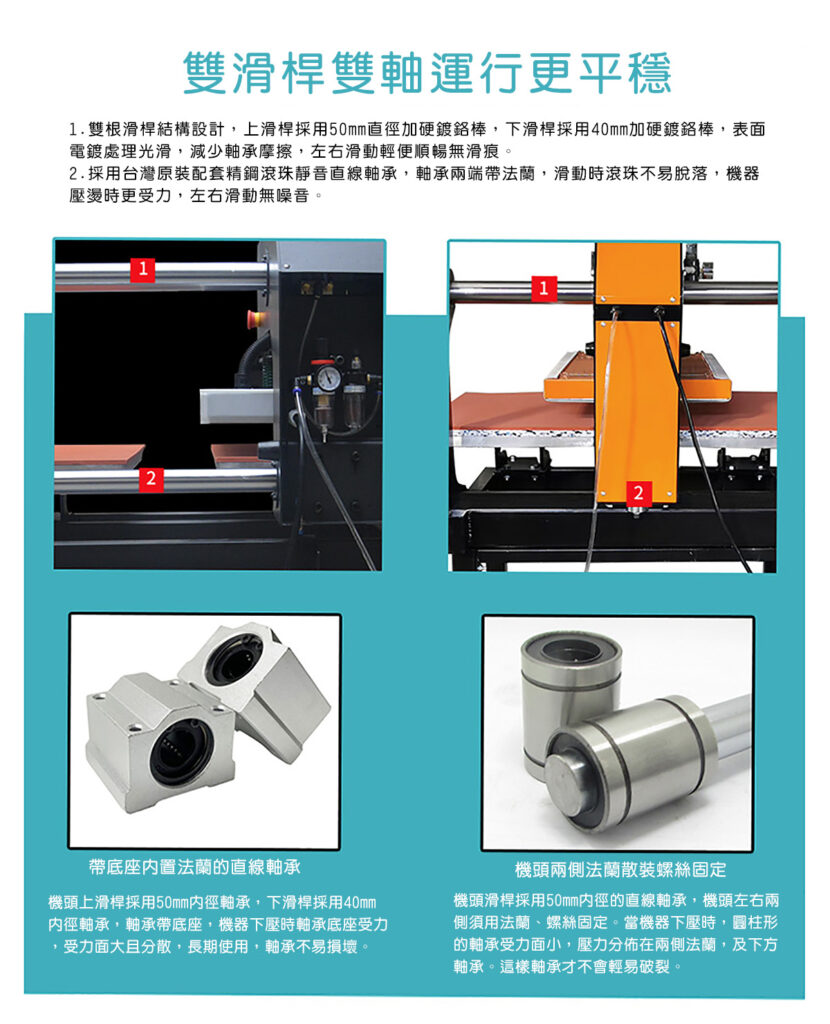 Dual Air Automatic Heat Press Machine Specification
1 Year, If not caused by artificial factors