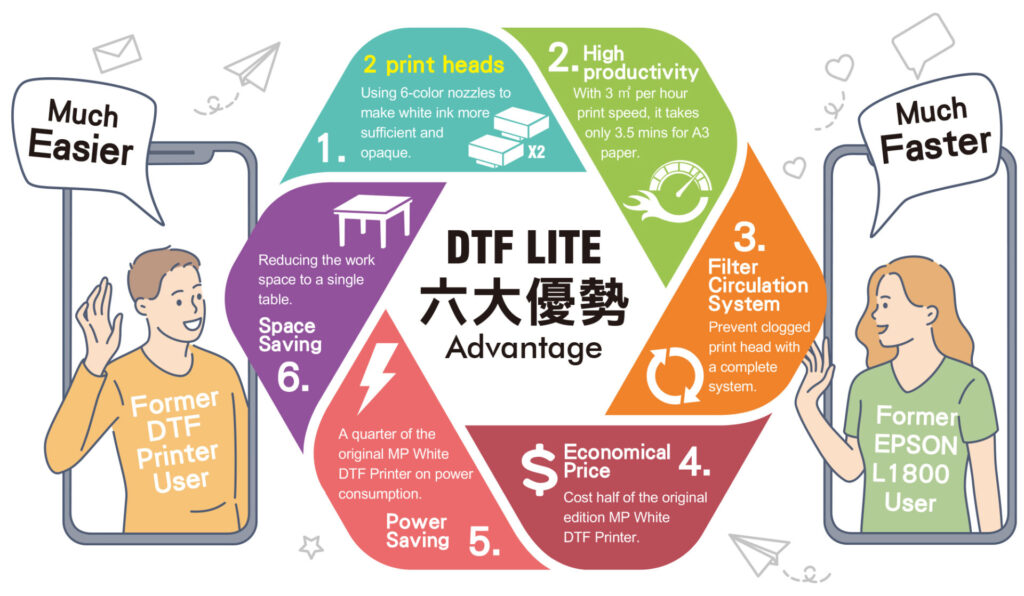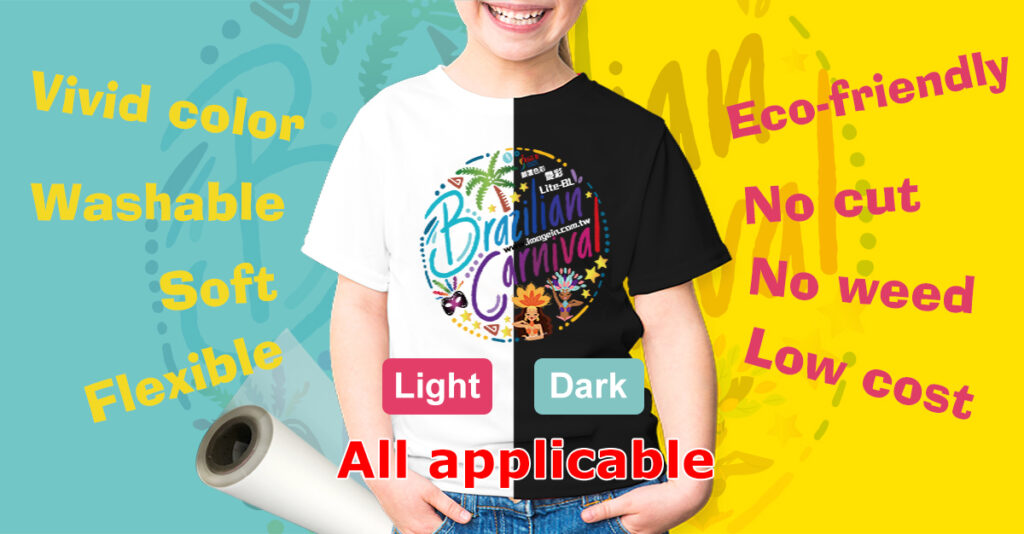 Space- Efficient A factory without requiring a warehouse
MP White DTF Printer has been one of the favorite equipment in recent years. The fast production and consistant high-standard quality bring a teady stream of orders to manufacturers.
MP WHITE LITE solves the problem of no space for large machine, you can start your production with just a long table.
With the assistance of the advancing calibration software system, we are confident with its accuracy and consistency.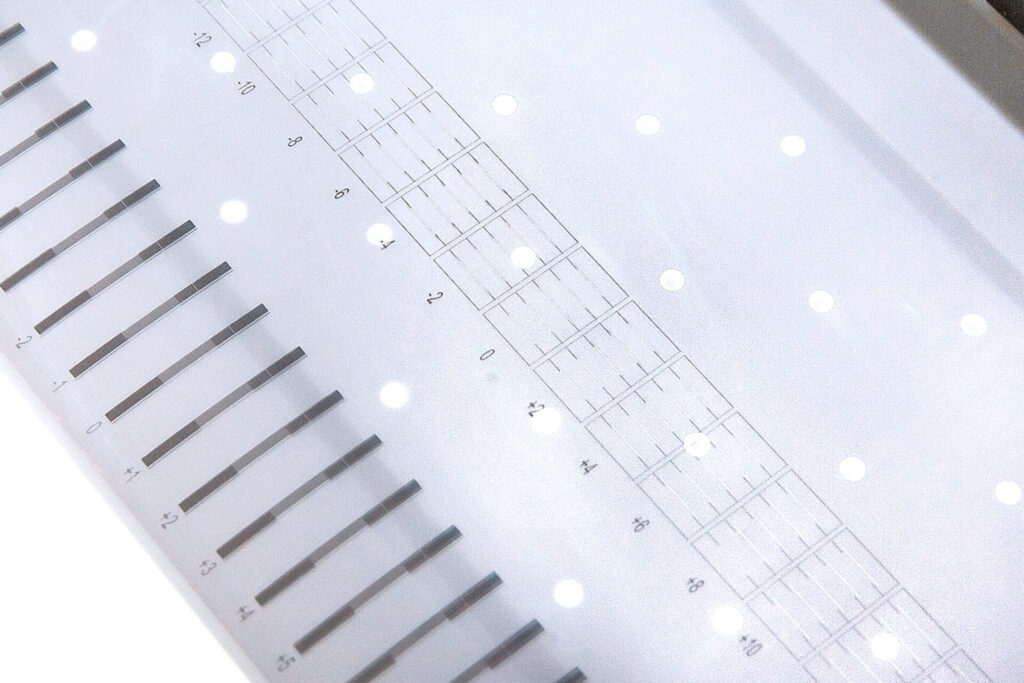 To improve the printing resolution, Magic White DTF LITE support 6 pass with 720 x 1080 DPI.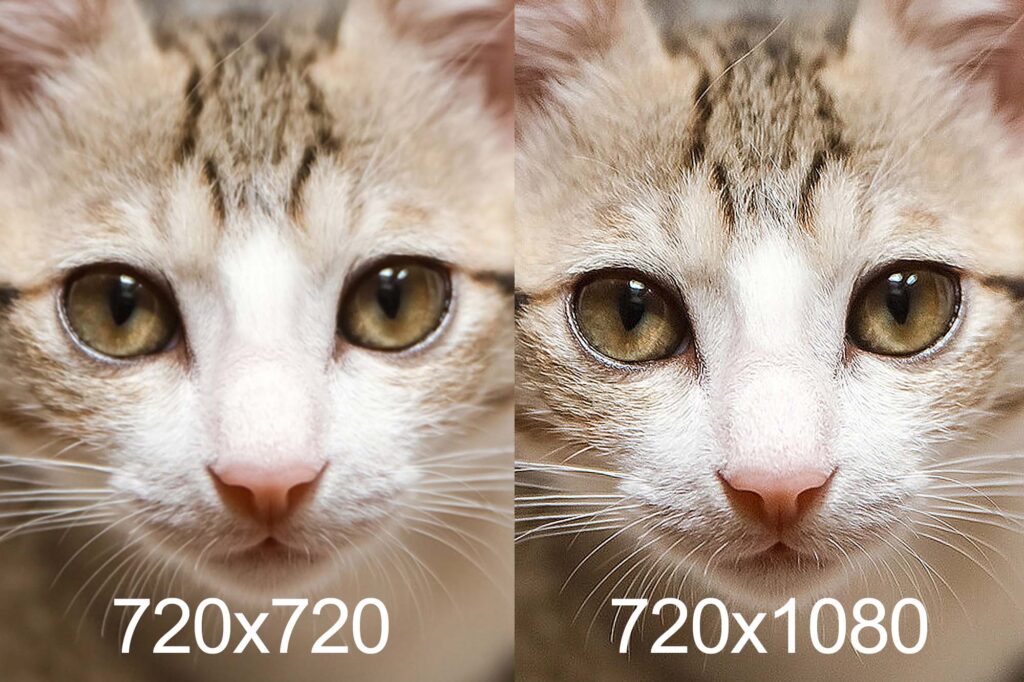 SGS & RoSH Certification approval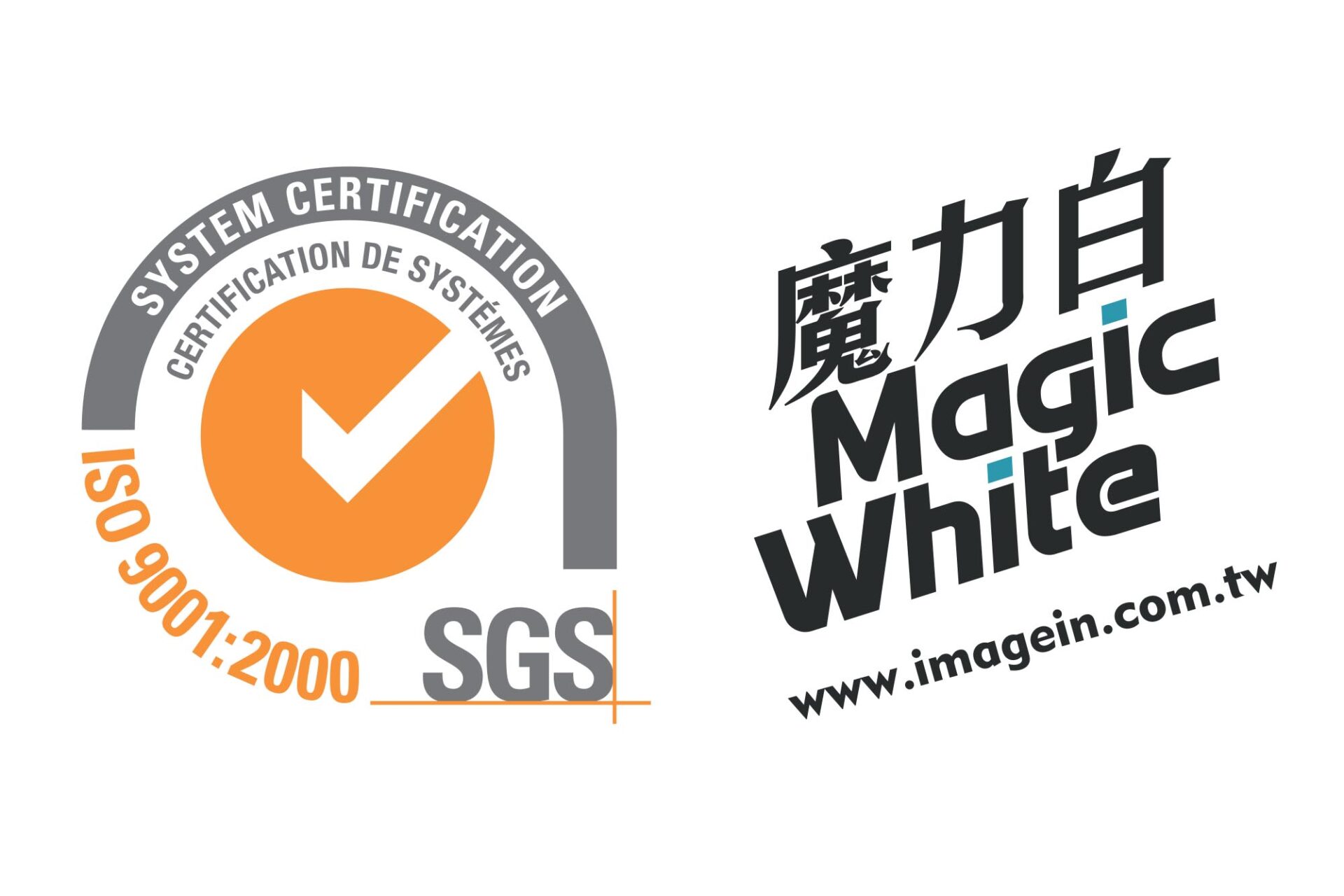 Instant production process
Begin with Printing->Dusting->Drying->Pressing->Collecting,
operating with a consistent pattern provides productive capacity.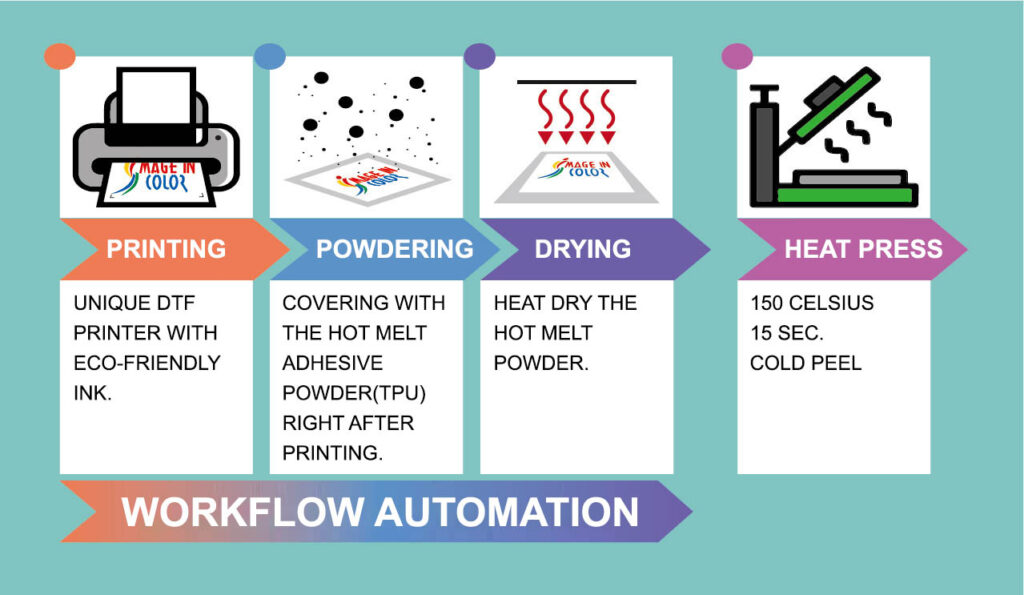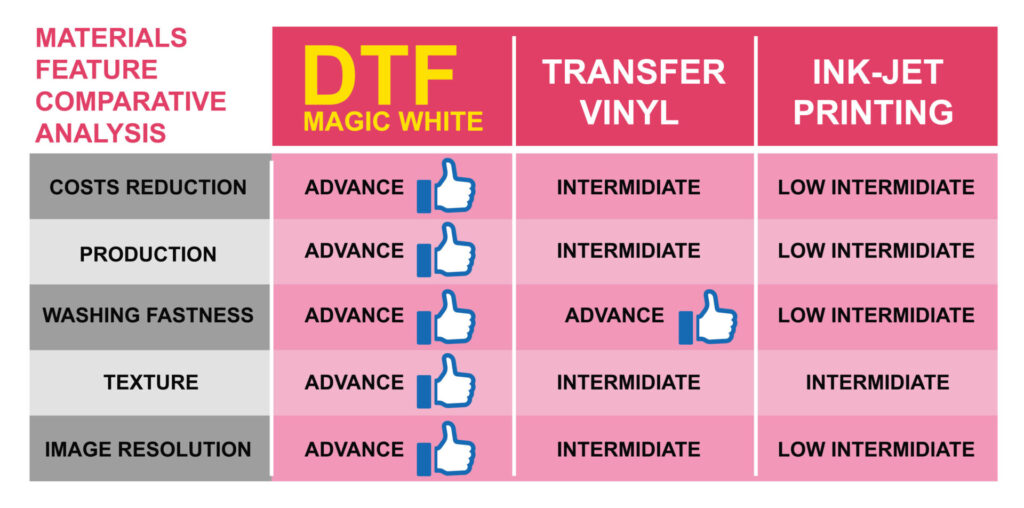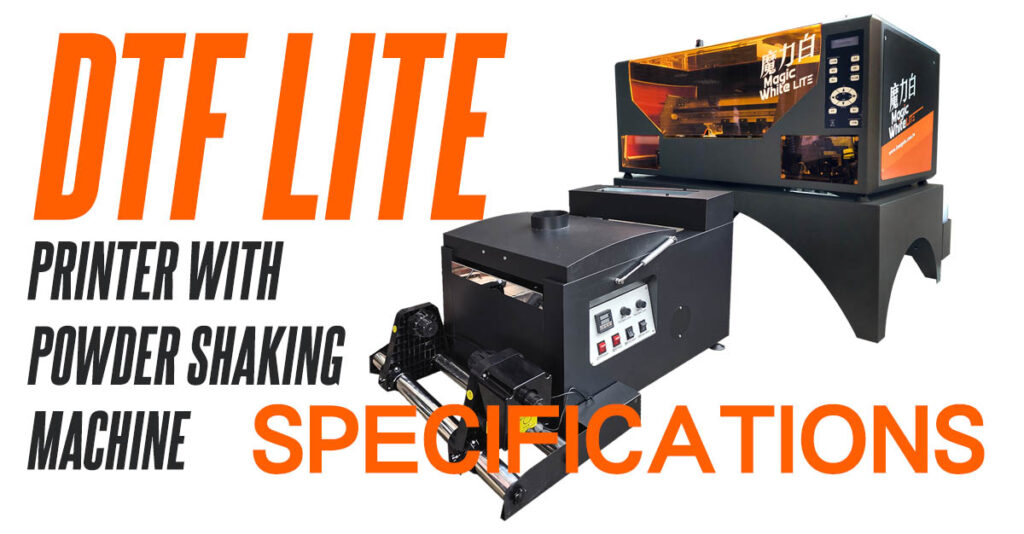 C / M / Y / K / LC / LM / W

White ink circulation stirring system

Printer: 220V, 60Hz, 500W
powder shaking machine:220V, 50HZ, 1500W


Printer: 1000x460x430/70kg
powder shaking machine: 950x630x580/27kg


Package dimension/mm (W*D*H)

Printer: 1060x800x600/20kg
powder shaking machine: 730x560x620/12kg