Save space and transform into a small factory
No space for large machines? Small DTF printer solves the problem of insufficient space.
You can start the DTF business right away just with a long table.
The printer comes with stiring system to prevent white ink precipitation.
Real-time production workflow
Printing->Powdering->Drying->Automatic take-up in one system.
Consistent production saves a lot of time and make production more efficient.
The cost of Mini DTF printer is low.
It doesn't require complicated maintenance and technique, it is the best choice for beginners or people with low budgets.
Dsektop DTF printer Consumables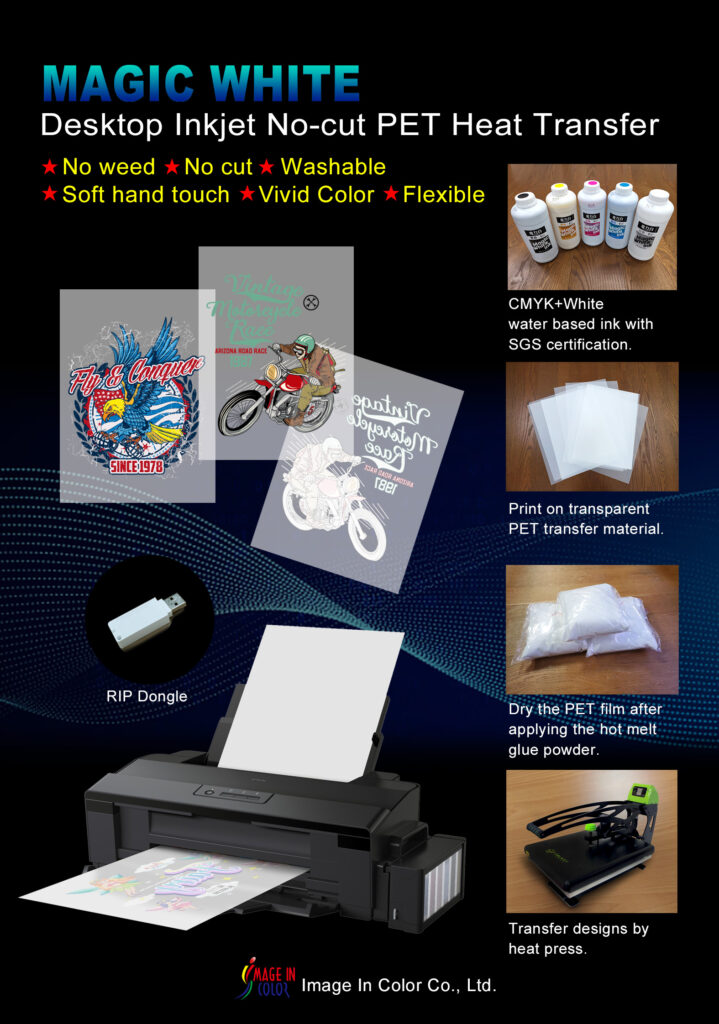 AC Single Phase, 110V, 50HZ

Adjustable powdering speed / direction

Adjustable shaking speed / direction

AC Single Phase, 110/220V, 50HZ

Included Standard Accessories