Sticky PU
MT-PU Heat Transfer Vinyl(Sticky)
Specification: 51cm Width
Minimum Purchase Quantity: 10m
Amount per Roll: 25m
Application: Cotton, Polyester, Cotton/Poly Blends
MT-PU Heat Transfer Vinyl featuring softer touch, good stretch, and easy weeding. With sticky carrier sheet, you can create fine letters or designs and weed them easily. Thinner than common PVC.
Sticky PU Heat Transter Vinyl Color chart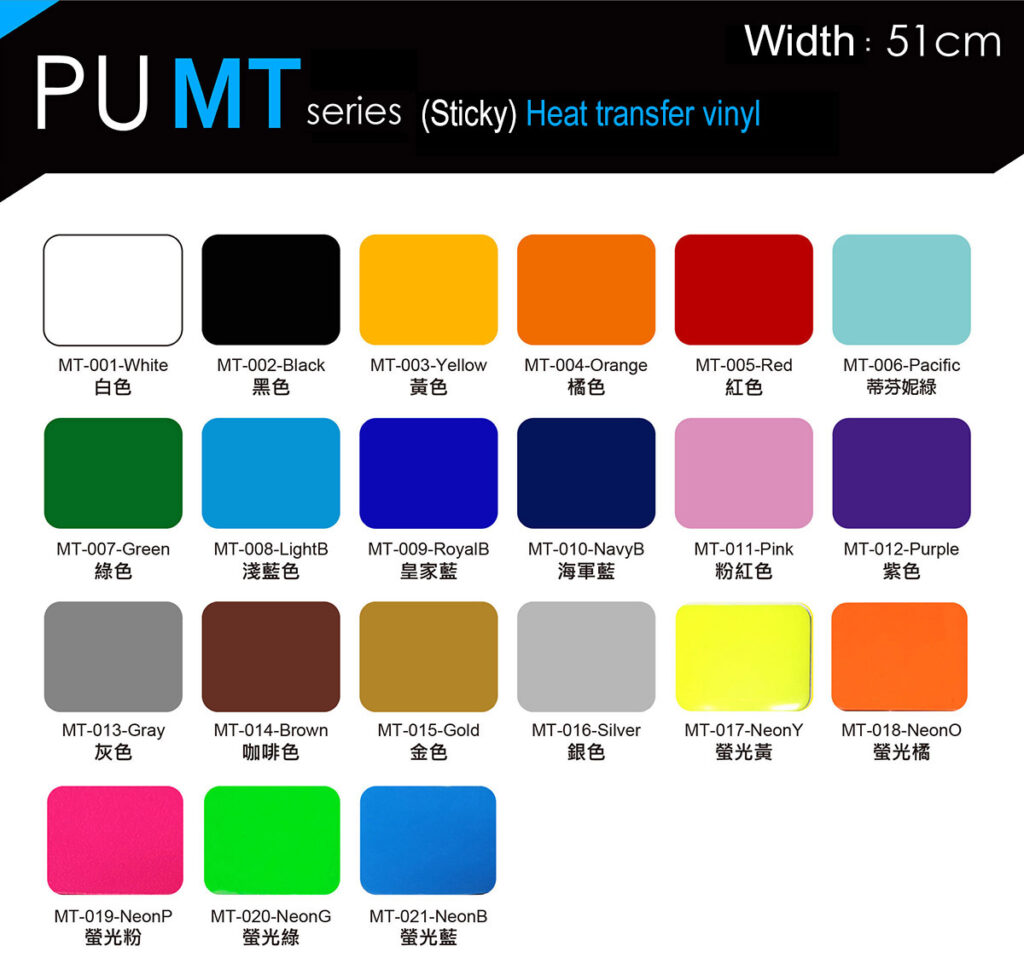 Sticky PU Heat Transter Vinyl Instructions